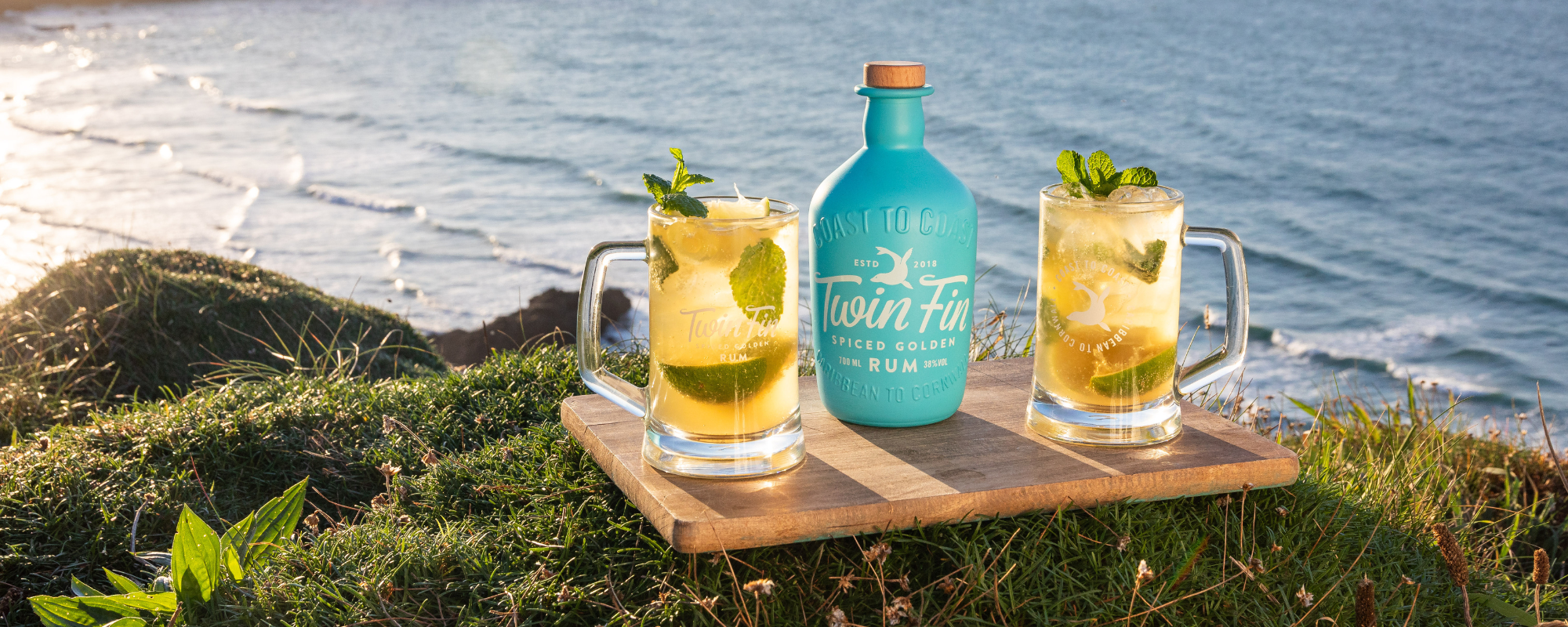 CARIBBEAN TO CORNWALL – COAST TO COAST
Twin Fin is a family of exotic rums, rich, tropical and refreshing. Fantastic in cocktails and best enjoyed at a beach barbecue with friends.
SHOP TWIN FIN RUMS
Inspired by the coasts of Cornwall and the Caribbean
Twin Fin begins life on the warm sands of the Caribbean, crossing the Atlantic to land on the rugged coast of Cornwall. The epic result of two years creative experimentation to craft a bold family of exotic rums like no other.
LEARN MORE ABOUT TWIN FIN